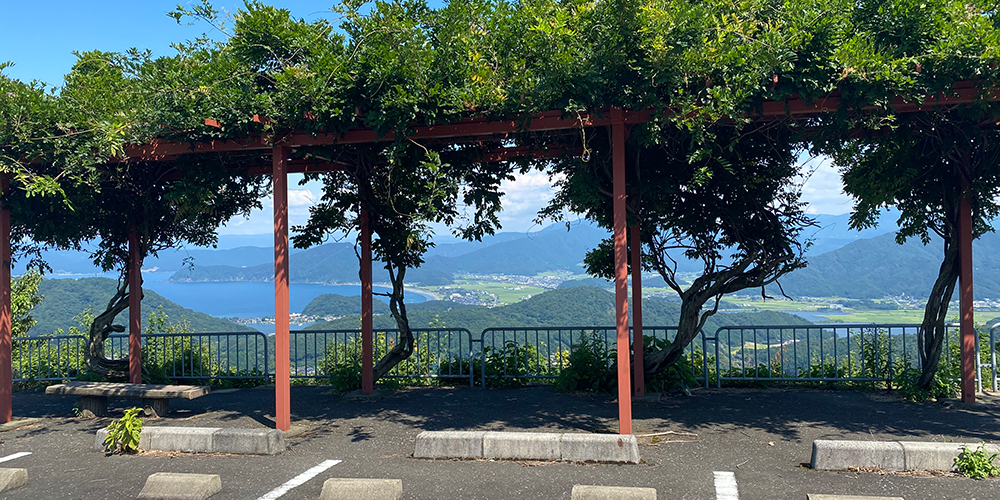 Introduction to the Mikata Five Lakes
Mikata Goko (Mikata Five Lakes) is the name of a group of five lakes located in Fukui Prefecture.
The five lakes are Mikata Lake, Tsuki Lake, Kan Lake, Kumako Lake, and Hinata Lake.
The most famous place in the Mikata Five Lakes is probably the Drive-In Yoshida.
Drive-in Yoshida is a restaurant located in a tourist area, and its most famous dish among riders is the squid rice bowl.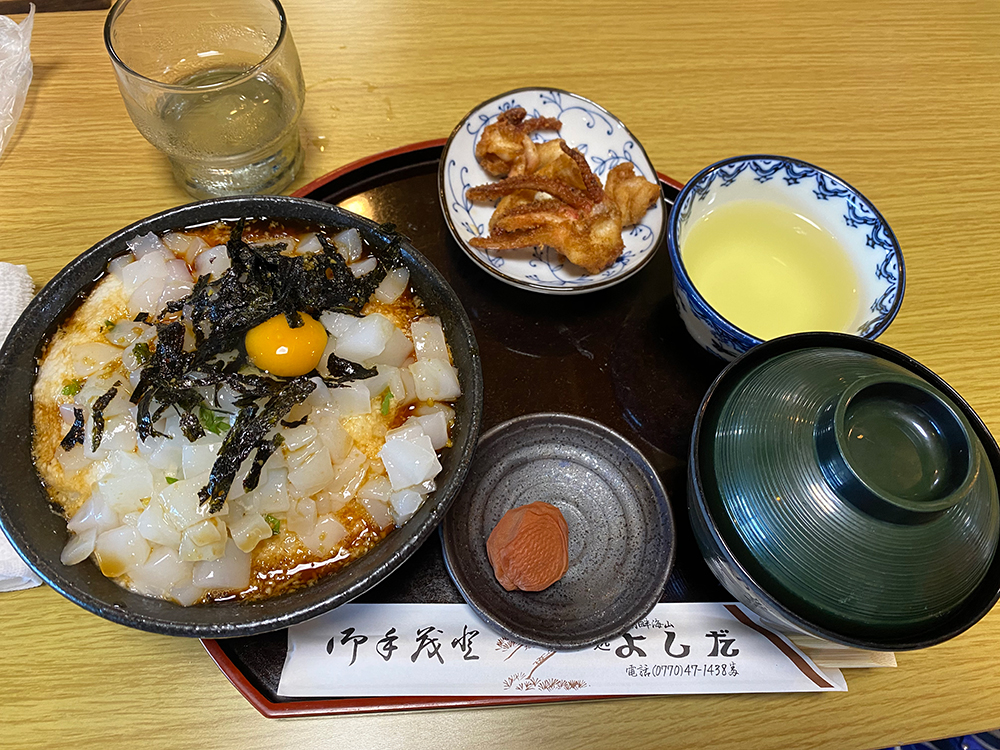 It is no exaggeration to say that the "squid rice bowl" at the Drive-In Yoshida became famous after it was posted on social media as a meal that riders often eat when touring.
Fukui Prefecture is also famous for its mackerel sushi.
Since mackerel is caught in Wakasa Bay, the mackerel is very tasty.
The following photo shows mackerel sushi from a restaurant called Marushin.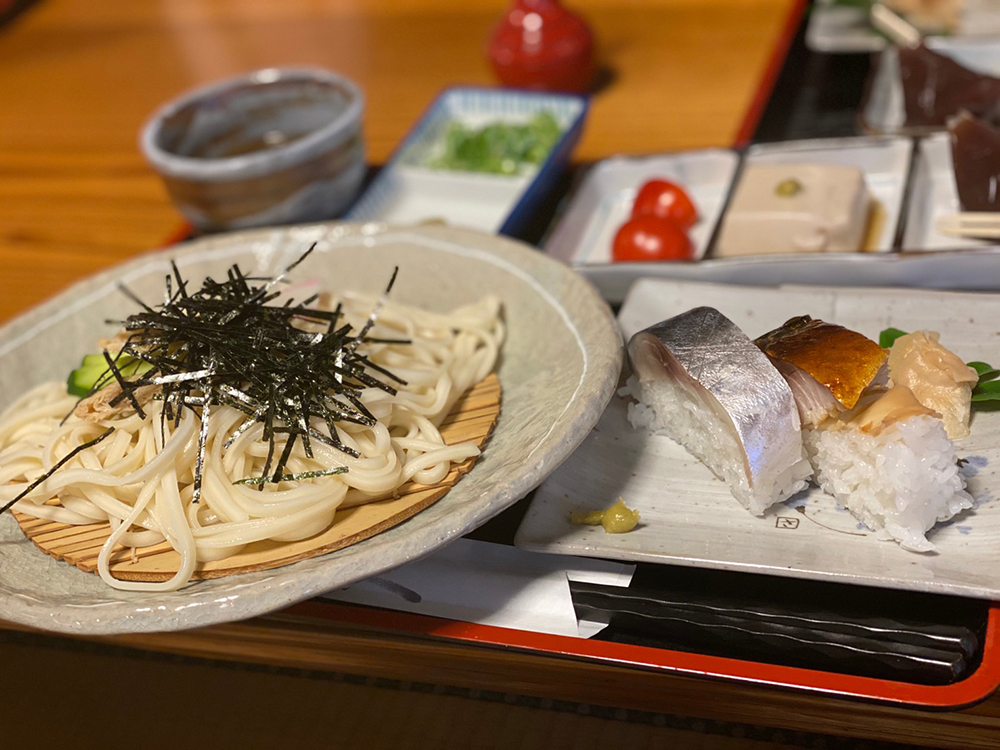 The food is delicious, the scenery is beautiful, and the mountain road to Mikatagoko is fun, which is what makes Mikatagoko touring so enjoyable.
Ika-don (squid rice bowl) and Saba-zushi (mackerel sushi) may be difficult to eat for people from countries that do not have a culture of eating raw fish.
However, if you come to Japan, I would like you to try raw fish at least once.
Maps and distances, etc.
This is a map of the Mikata Five Lakes area.
This is a route for circling the five lakes of Mikata.
You can go around either from the right side or the left side.
A toll road called the Mikata Five Lakes Rainbow Line passes through Mikata Five Lakes.
The toll is 740 yen, and motorcycles smaller than 50cc are not allowed to pass.
Point
For more information about the Mikata Five Lakes Rainbow Line, please refer to the following website.
It's "Drive-In Yoshida".
It's "Marushin".
There is a place near the Mikata Five Lakes where a spring called "Tsushima Meisui" comes out.
In Japan, in places where nature is abundant, there are places where water from nature, called spring water, gushes out.
The water is very cold and clean, and the spring water is so clean that it can be drunk directly as drinking water.
For this reason, many locals bottle and change the water for domestic use.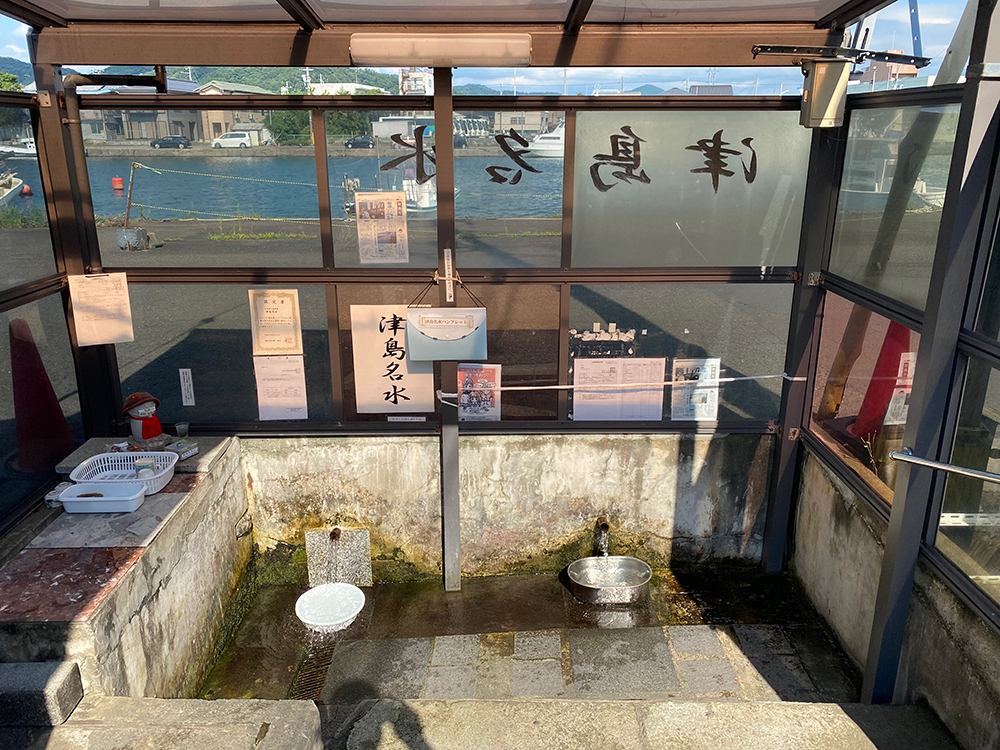 This is a route often used to get to Mikatagoko from Kyoto and Osaka.
I often use Route 367.
It is a mountain road and a very pleasant route.
Sightseeing spots, cafes, and restaurants
Drive-In Yoshida
Marushin
Visited 1 times, 1 visit(s) today
---