Meihan National Highway (Route 25 / Motorway)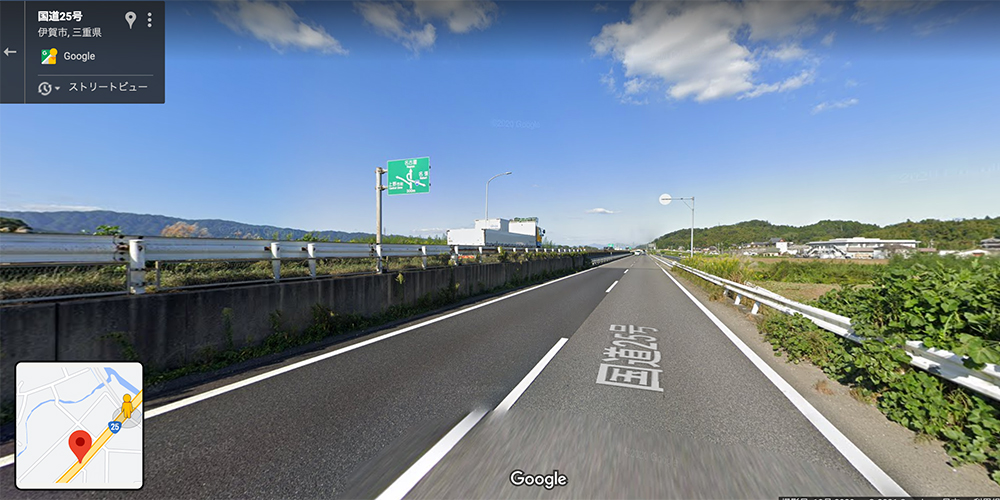 Introduction to Meihan National Highway
Meihan National Highway is the name of the "Route 25" road, which is a free freeway.
It is only open to motorcycles of 125cc or larger.
It runs from the Tenri IC in Nara Prefecture to Kameyama City in Mie Prefecture.
The Japan's Expressway Numbering System is "E25".
If you go west from the Tenri IC, the road connects to the Nishi-Meihan Expressway, a toll highway.
If you go east from the Seki Interchange, it connects to the Higashi-Meihan Expressway, which is a toll highway.
Therefore, if you are going west on Meihan National Highway, please take the exit between Tenri Higashi IC and Tenri IC.
If you are traveling east on the Meihan National Highway, please take the exit between the Seki IC and the Kameyama IC.
If you do not, you will be entering a toll road, so please be careful.
There is a live camera on Meihan National Highway.
※Please use translation and look it up in a language other than Japanese.
(Google Translate / DeepL Translate / weblio)
Please check the live camera for the Meihan National Highway.
Start point – End point / Map
Please refer to the map below.
The one-way distance is about 75 km, and it takes about 50 minutes non-stop.
Example of an address to be set in the car navigation system
【Start point】
Naka-Kuni Road Tenri Higashi IC ~ Tenri IC
【End point】
Meihan National Highway Seki IC – Kameyama IC
※IC = InterChange
Point
The road is free of charge, so you can use it to practice getting used to Japanese highways.
Also, when entering the mountain roads between Nara and Mie, you can get off the Meihan National Highway and enter the mountains, so if you want to enjoy touring on country roads, I highly recommend this road.
Near the Hari IC, the elevation is 500 meters, so it snows in winter.
It also freezes, so it is quite difficult to pass by motorcycles from the latter half of December to the middle of March.
The roads on Meihan National Highway are rough, so driving too fast can be very dangerous.
(The speed limit depends on the section of road.)
As a result, this road has a high rate of speeding violations, so please be very careful.
On the Meihan National Highway, there are many rest spots along the way.
Interchanges (exits) are located at key points, and many of the rest spots have restaurants where you can buy souvenirs or have a meal.
This is the main resting spot.
Hari terrace
Ueno Ninja Drive-In
There are also specialties, so please take a break at these spots during your touring.
Shooting video of Meihan National Highway (Tenri IC to Seki IC)
Map
Video of Meihan National Highway going up
Point1 / 0:30
This is a guide sign for the entrance to Meihan National Highway.
This is not an expressway, but an automobile-only road.
It looks like the entrance to an expressway, but it is not an expressway.
Point2 / 0:36
This is an information sign about vehicles that are not allowed to enter automobile lanes.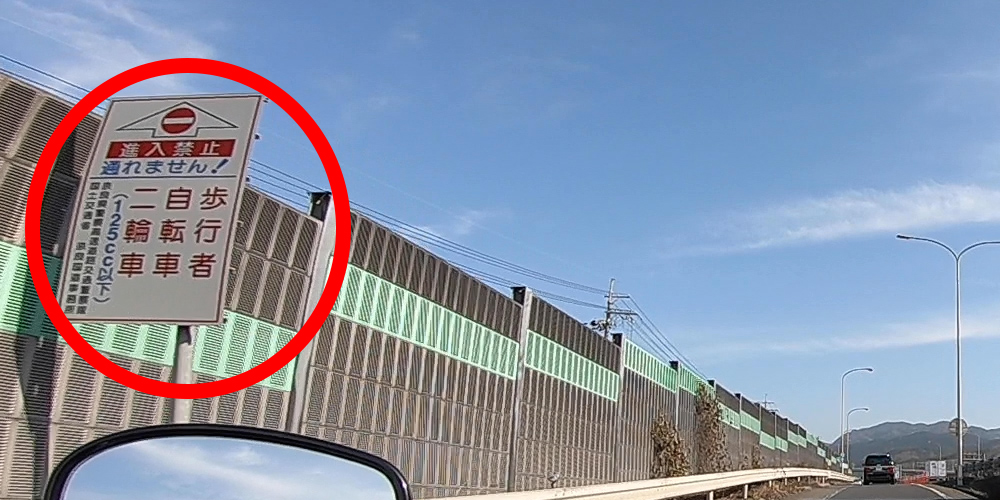 Point3 / 0:51
This is a sign explaining that the road is for automobiles only.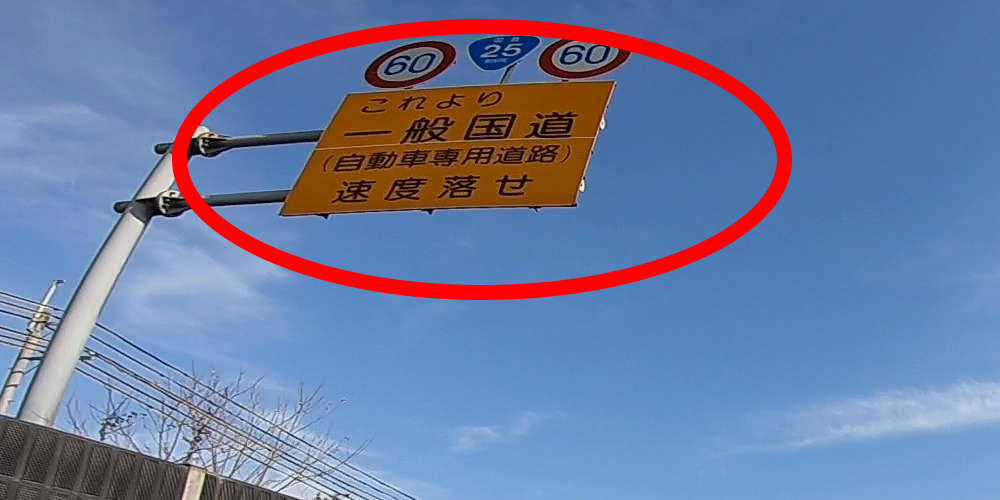 Point4 / 47:12
This is the exit for the Seki IC.
There are signs like this at the exits of various IC's, so be careful not to take the wrong exit.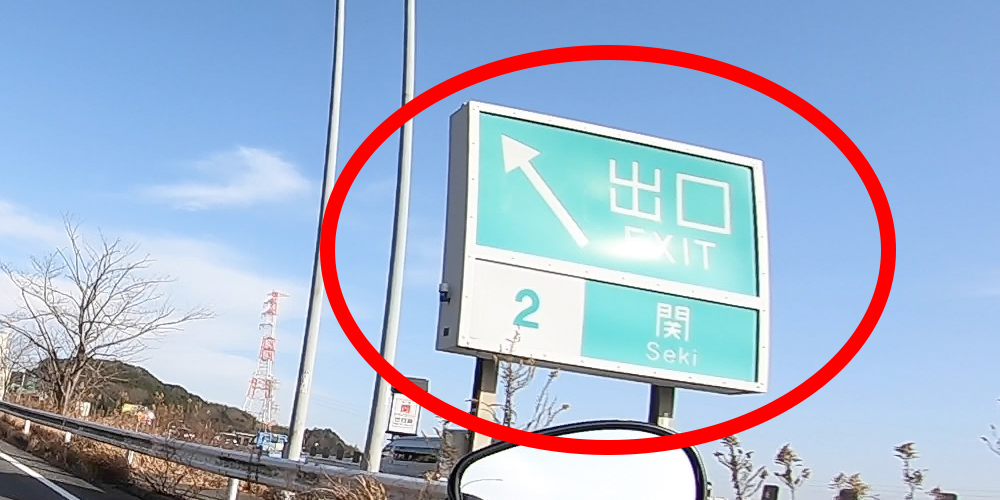 Shooting video of Meihan National Highway (Seki IC to Tenri IC)
Map
Video of Meihan National Highway down
Visited 1 times, 1 visit(s) today
---