Around Lake Biwa, also known as "Biwaichi"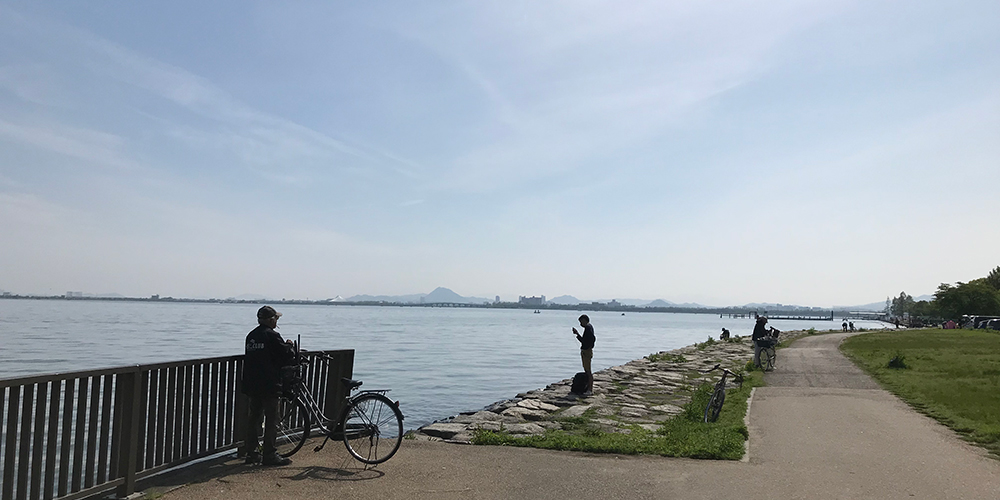 Outline
Introduction to the course around Lake Biwa
Lake Biwa is a large lake located in Shiga Prefecture.
If you go around Lake Biwa, you will cross many cities and towns.
Therefore, there is no specific address.
There is a course for cycling around the lake by bike or motorcycle, so even beginners can enjoy this course without worry.
Below is a sightseeing site for riding a bicycle around Lake Biwa, please refer to it.
Maps and distances, etc.
If you ride a motorcycle around Lake Biwa, the distance is about 200 km, and you should expect to spend about five to six hours with breaks.
The following map is a reference route.
You do not necessarily have to follow the map.
Please look at the map as you go.
Point
Circumnavigating Lake Biwa is commonly known as "Biwaichi".
It features a long course for bicycles and motorcycles.
As events are held regularly, the road around the lake is paved as a bicycle course, so it is easy to understand even if you go by bike.
Basically, bicycles and motorcycles are allowed to use the same course.
There is no strict definition of the circumference of Lake Biwa, and any part of the route is considered to be the circumference of Lake Biwa.
Therefore, depending on the time of year you go, the course may change slightly.
If you go too close to the lake shore, you will find a very narrow path, and if you go too far away, you will have to go a very long way (laughs).
There are also tourist spots such as temples along the way, a roadside station, and a delicious confectionery factory called "Club Harrier" a little off the beaten path.
There are also some famous local restaurants that serve cheap and delicious food.
There is no such thing as fancy food, but it is definitely a fun place to eat when you get hungry while touring.
I will introduce some of the spots and restaurants, so if you are ever in Lake Biwa, please drop by and check them out.
Sightseeing spots, cafes, and restaurants
La Collina Omihachiman(CLUB HARIE)
Garage Cafe Top Gun
Rider's Cafe 222
Rider's Cafe MM
Champontei(ちゃんぽん亭)
There are many Champontei around Lake Biwa, so please choose one depending on where you are at the time.
Visited 1 times, 1 visit(s) today
---