Michi no Eki Gomasan SkyTower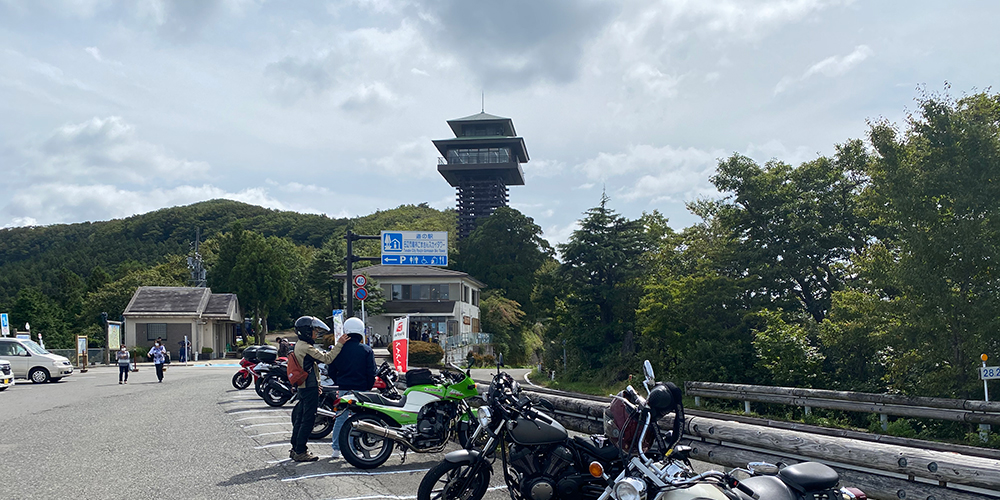 Outline
Address
1020-6 Ryujin, Ryujin-mura, Tanabe City, Wakayama Prefecture
645-0525, Japan
Introduction to Gomasan SkyTower
Gomasan SkyTower is a Michi no Eki located in the mountains of Wakayama Prefecture.
Located at an altitude of 1,100 meters, it offers a view of the mountains of Japan.
Gomasan SkyTower is closed to traffic from December to April due to the accumulation of snow.
Therefore, it is a place that can be enjoyed during spring, summer, and autumn.
A Michi no Eki is a facility where you can take a break while sightseeing by car or motorcycle.
Michi no Eki also offer local souvenirs.
Gomasan SkyTower is located on the Koya Ryujin Skyline, a mountain pass.
The Koya Ryujin Skyline is located on the way to National Route 371.
The Koya Ryujin Skyline is the most enjoyable road for touring by car or motorcycle.
However, it is also a road where many traffic accidents occur every year, so please be careful when touring.
マップと距離など
This is a map of the Gomasan SkyTower Michi no Eki.
If you aim for Gomasan SkyTower from the north, it will take more than an hour to reach Gomasan SkyTower from the foot of the mountain.
If you aim for Gomasan SkyTower from the south, it will take more than an hour from the foot of the mountain to Gomasan SkyTower.
If you are heading south from Gomasan SkyTower, please take National Highway 371 to either National Highway 424, 425, or 311.
The southernmost point of Route 371 is where it intersects with Kushimoto City (Route 42), but it is not possible to go south from Gomasan SkyTower to Kushimoto City.
From the point where Route 371 and Route 311 intersect, if you continue down Route 371, you will come to a very narrow and unmaintained road.
The road is very narrow and unmaintained, making it very difficult to pass through Route 371.
Please be careful when traveling south to Wakayama via Route 371.
Point
The long mountain road continues.
If you find yourself on a narrow road, or if you encounter a road that is difficult to navigate on a motorcycle because of rolling stones, please make sure to look at the map on your smartphone app.
Also, try to look at a map like MAPLE and go where you can see where you are.
Route 371 is a steep road that cannot be traversed.
This is the only place where you should be very careful.
If you take Route 424 from Route 371, it will take you more than two hours to get through.
If it's your first time, it will probably take longer.
If you are unsure, please ask other riders around you to help you find the place.
In addition to the Gomasan SkyTower, there are many other Michi no Eki along Route 371.
If you are worried or have any questions, please feel free to ask for help.
I am sure they will be able to relieve your anxiety.
If your anxiety is not relieved, you can ask them to proceed with you to the foot of the mountain.
Tell them where you are going, north or south, and ride with a rider going in the same direction.
They are all friendly riders, so please be brave and ask them for help.
Visited 1 times, 1 visit(s) today
---